Get a Foolproof Strategy to
Conquer Your Competition.
No excuses.
How could a FREE $1,000 value strategy session with KAHA help your business? Let's find out!
KAHA Crushes It In These Services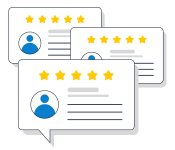 Every business knows they need great reviews to show (and protect) their online reputation. Accomplishing that is another story, unless you have KAHA in your corner.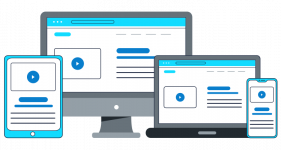 You'll never stand out from the competition with a simple template website they are all using. It's time for a custom website design that will help your business stand out.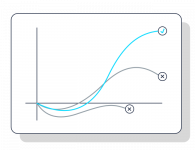 Search Engine Optimization (SEO) doesn't have to be a pain like most agencies make it.  Most of them are selling a service they don't really understand.  Ready to work with real SEO experts?
Conquer Your Competition with KAHA
Wondering how you can remain competitive, even during a pandemic?  The truth is, there is a lot you can be doing RIGHT NOW to not only remain competitive, but get ahead of your competition.  And it doesn't cost an arm and a leg!  Request a FREE strategy session to learn more.
Want a FREE $1,000 Strategy Session?
Great! Keep reading to learn more about what you can expect on your FREE 30-minute strategy session with one of our high-performing digital marketing experts.
First, we will review your business's online presence, spy on your competition, analyze your industry and market, and discuss your sales process and goals with you.
Then, based on our discussion, we will develop a custom digital marketing blueprint specifically for your business… for free.
Everything discussed on the call will be custom tailored to your business and market after we've had a chance to ask you about your brand strategy, goals and sales process.
Why is this FREE?
We get asked this question all the time!  We do this because many businesses are so impressed after their free strategy session that they ask to become a client.
Please note, this is not a sales call.  We believe in providing serious value to every business we come in contact with, whether they become a client or not.  As someone looking to grow a business, your time is valuable, and we respect that.  Our goal is for every business we speak with to walk away better off having spent the time with us.
We usually charge a minimum of $1,000 for this kind of comprehensive strategy session.  You will be speaking with one of our high-performing digital marketing experts who will come up with a custom-tailored plan for your business to maximize your digital marketing efforts.  There is no obligation for you to purchase any of our services.
GET STARTED WITH $1,000 WORTH OF ADVICE FOR FREE
Take the first step to double your leads and sales by booking your FREE 30-Minute Strategy Call Today.

At KAHA, we understand what it's like to grow a business amongst fierce competition. Only the strongest prevail. We will do whatever it takes to help you conquer the competition and leave them in the dust. That's why we're not about vanity metrics (data that looks nice but means nothing). We care about adding to your bottom line, meaning cash in the bank. If your digital marketing efforts aren't profitably generating revenue, then you're just throwing away hard-earned money.
Most agencies are doing it all wrong. They create packages and force your business into whichever one they think they can sell you on, whether it's a good fit for your business or not. Once they sign you up, they push you into a templated process and move on. We refuse to be like those agencies.
At KAHA, we do it differently, proudly providing high-performing digital marketing campaigns for all of our clients. We take the time to really understand your business and competition, your greatest needs, who your customers are and where they spend their time. We analyze this information from every angle to build a solid foundational understanding upon which we can build.
Then, we work with you to build a powerful marketing strategy that will help you get your business and product(s) in front of the right potential customers, and convert them to happy customers. After all, the goal of doing this is to free up your time from working in the business, to working on the business. This means less guessing and less worrying, and more time enjoying business, life, and time with your family.
Ready to Conquer Your Competition
with KAHA?
Get started with $1,000 worth of FREE advice! Take the first step to conquer your competition and leave them in the dust by booking your FREE 30-Minute Growth Strategy Call with KAHA Today!